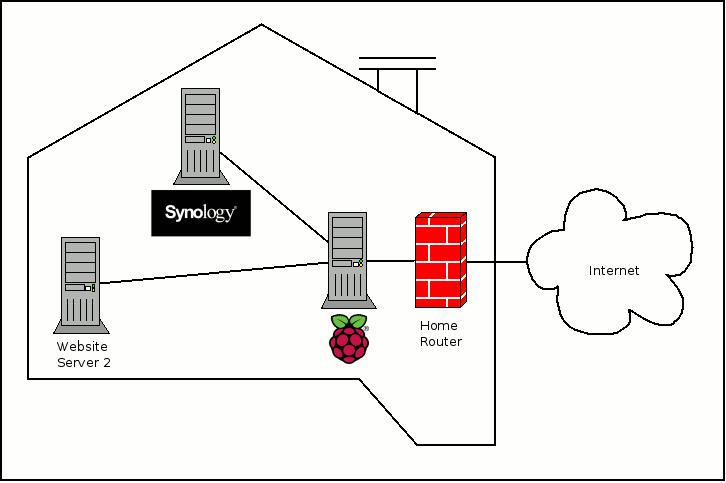 When you get a Synology NAS like DS218j or DS418, you will also get the Synology DiskStation Manager. Eventually, you may want to access websites other than Synology DiskStation Manager from outside your home. In that case, you may want to use Nginx as a reverse proxy server for your websites.
Without a doubt, Raspberry Pi 3 is one single-board computer that packs enough computing power for many use cases. For example, you can setup a Raspberry Pi 3 reverse proxy server with Nginx, Certbot, Raspbian Stretch Lite. Thereafter, you will be able to host multiple websites from home.
In case you have both a Raspberry Pi 3 and a Synology NAS, read on to see how you can configure Nginx on Raspberry Pi 3 as a reverse proxy for Synology DiskStation Manager.