If you have 30 USD and is looking for a microcontroller, then you will want to consider the Wio Terminal.
Since Seeed Studio had kindly sent me one for free, I got to picture my 30 bucks alongside the box: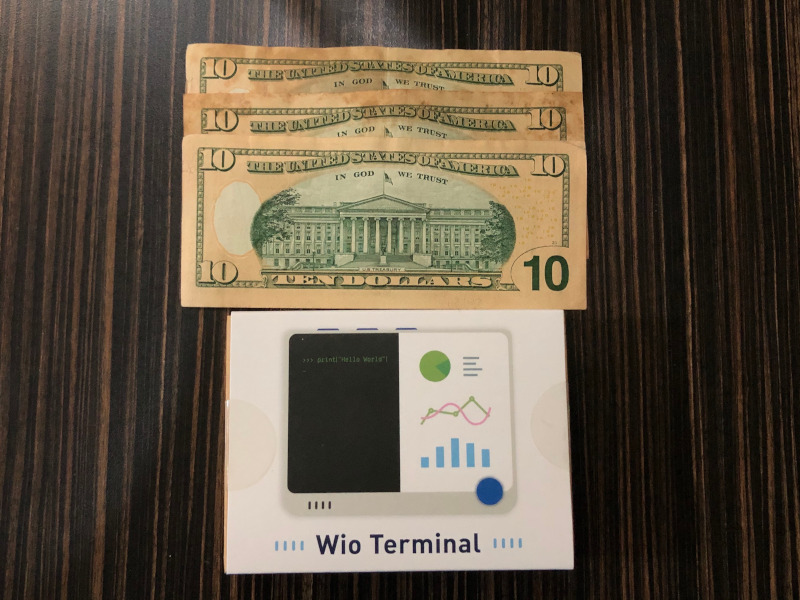 Although 30 bucks is not a lot of money, it is good to know what the Wio Terminal is capable of before buying. When we do so, we can prevent adding on to that electronics stockpile which is collecting dust in the house.
Given these points., let's look at why you will want get a Wio Terminal for your next IoT project.