Solar Charger RAVPower 24W Solar Panel with 3 USB Ports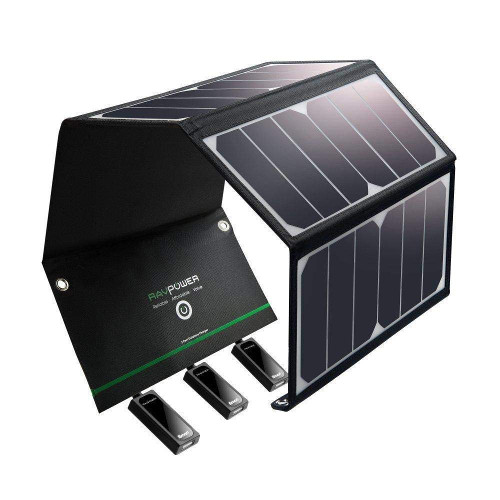 Are you an outdoor person who often bathe in strong sunlight?
If that's the case, you will want to get the RAVPower Solar Charger.
With this awesome piece of device, you can charge your hungry devices when you are out in the sun.
Pretty handy for beach goers and hikers.
Features:
Signature Solar Cells: The 24W solar charging technology increases the efficiency of charging by up to 21.5% - 23.5%
Easy To Carry: Half the weight of similar solar chargers but equal in power so you can bring it anywhere
Exclusive iSmart Technology: All three USB ports are equipped with iSmart technology, which automatically detects and delivers the optimal charging current for connected devices; up to 2.4A per port or 4.8A overall when used under direct sunlight
Triple Port Power: Smart IC frequency technology detects and evenly distributes output current to all three USB ports ensuring every device is evenly charged
Check it out