What are the specifications of the Raspberry Pi Zero W?
Before we can decide if a Raspberry Pi Zero W is suitable for our Raspberry Pi project, it is helpful to know the specifications.
Given that, this is a hardware overview from Seeed Studio that highlights the key features of the Raspberry Pi Zero W: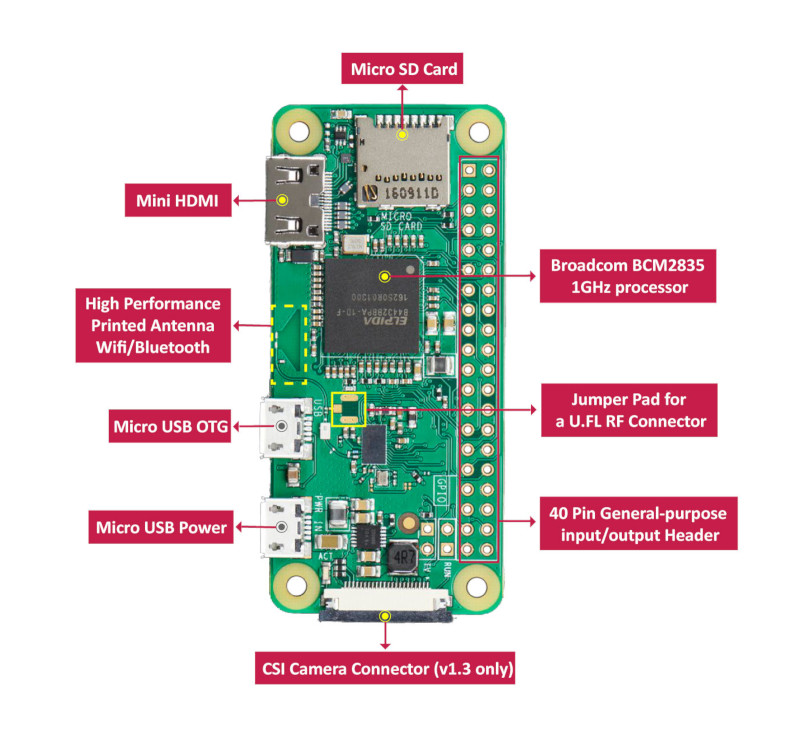 As shown above, the Raspberry Pi Zero W has:
802.11 b/g/n wireless LAN
Bluetooth 4.1
Bluetooth Low Energy (BLE)
1GHz, single-core CPU
Mini HDMI and USB On-The-Go ports
Micro USB power
HAT-compatible 40-pin header
Composite video and reset headers
CSI camera connector
In addition to that, the Pi Zero W is also equipped with 512MB RAM.