MT5003 Creativity Portfolio
Part of my grades for MT5003 Creativity and Innovation consists of a "Creativity Portfolio" that tells something about myself in a creative and innovative way.
After the completion of my "Creativity Portfolio", I document my thoughts in this blog post.
Going by the less is more mantra
As a technology savvy person, I had generated a lot of content on the Internet which can be included in my portfolio. However, putting everything in my portfolio would bore me before my portfolio bore my readers.
Hence, instead of putting in my entire job history, education history, skills, hobbies, likes, dislikes, lots of photos which I was part of and etc, I decided to only include the information that matter the most.
I decided to only include my:
And since a picture speaks a thousand words, I decided to include a couple of pictures that were taken with my iPhone or my DSLR camera.
Playing to my strengths
Initially, I see this assignment as a good opportunity for me to learn something new and build a portfolio out of it. However, with so many tasks on my plate, I knew that time was never going to be on my side.
Since I had been building web applications for most part of my life, I decided to create a web page with some one or two effects that I had never used before. Doing so could spark my creativity in presenting information and yet maintain a good balance in allocating my time budget to tackle the tasks on my plate.
Presenting my information as a web page is also convenient for my readers as they can choose to read it anytime, anywhere and on any device that can access the Internet.
Lastly, since my Creativity Portfolio is a web page, I can put it on my Codiad Web IDE setup on Raspberry Pi 3 and work on it whenever I could find time, from any device.
Exploring the elements of my Creativity Portfolio
In my portfolio, I included a total of six images. On a laptop or desktop, five of the images are presented with the parallax effect.
The first image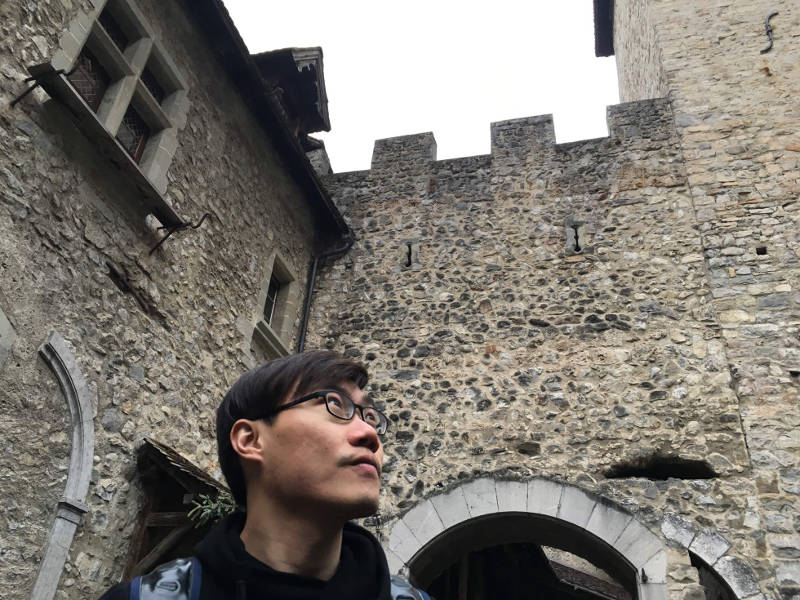 The first image is a photo of me at the Chillon Castle in Switzerland. Apart from showing how I look like in person, this photo also represents my love for travelling.
The second image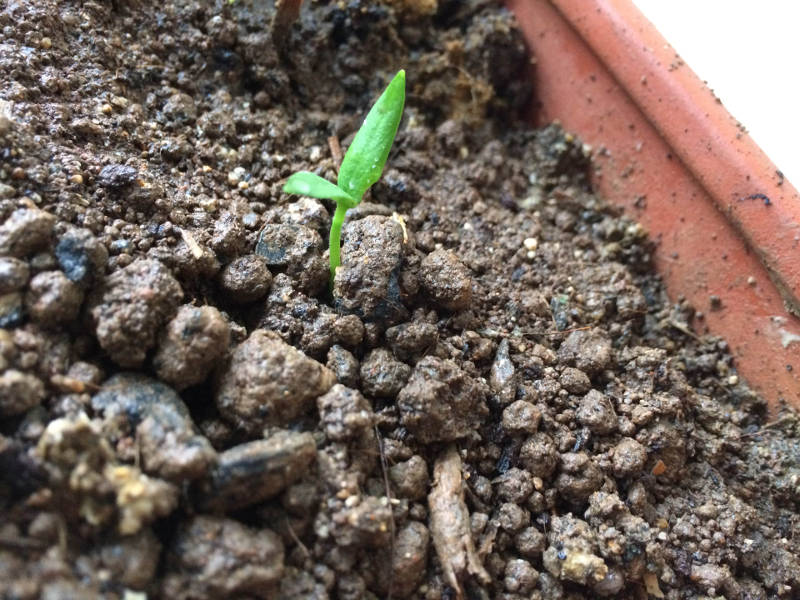 The second image is a photo of my chilli plant when it was still a seedling. An image of a seedling is an ideal image that shows growth.
The third image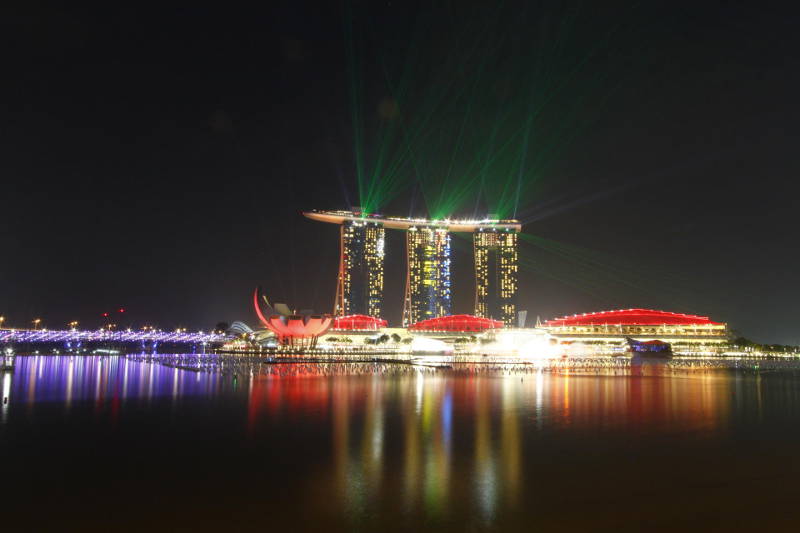 The third image is a photo of the skyline of Marina Bay Sands that I took from the Esplanade Bridge while the Spectra show was ongoing. This photo is the best photo that I could find in my collection that showcases one of Singapore's beautiful skylines.
The forth image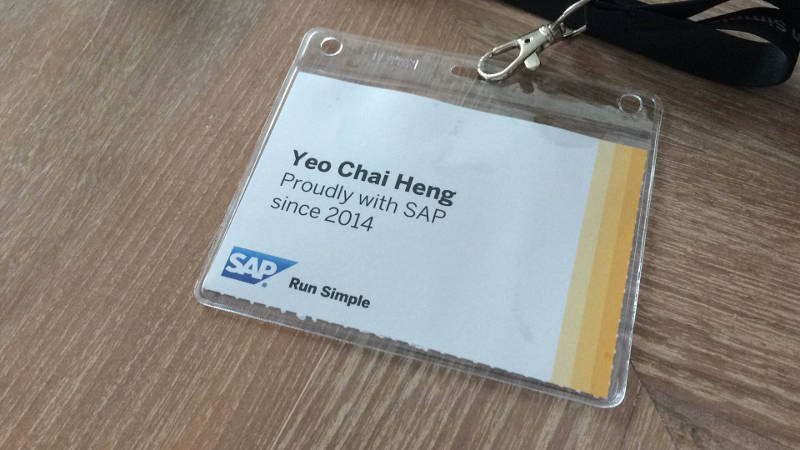 The forth image is a photo shows my current employment and how long I had been employed by my company.
The fifth image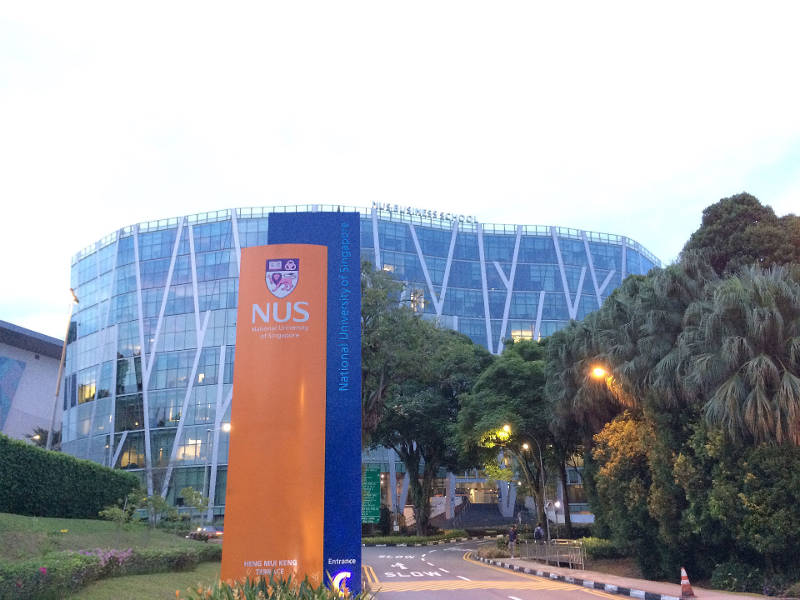 The fifth image is a photo that I took at Heng Mui Keng's entrance to the National University of Singapore. This image shows not only my candidature at NUS, but also one of the path that I normally take to get to school.
The sixth image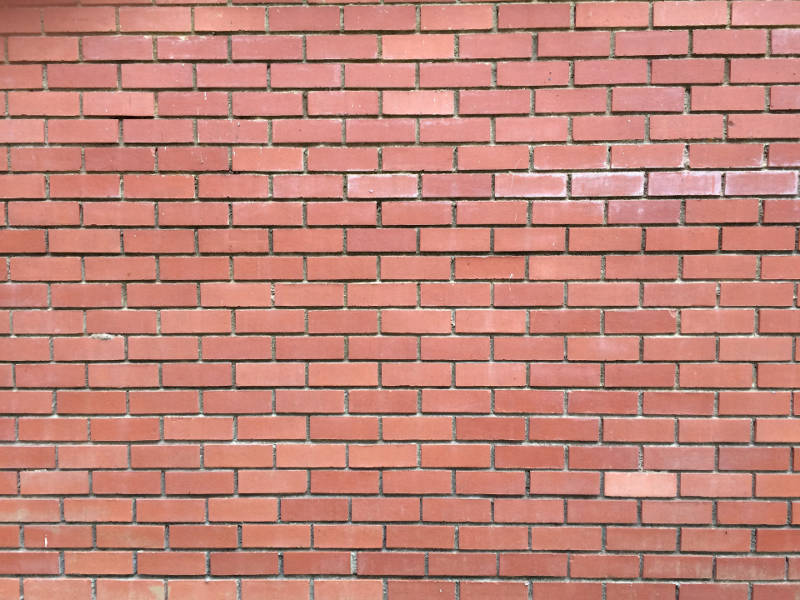 The sixth image is a photo of a brick wall that I would walk past at the School of Computing. The brick wall represents stability and strength in my ability to build things with tools from the computing world.
The type writing effect
After the deck of images were shown, I featured an animation of typing out the cat command on a file named as my-skills.txt. Apart from listing my skills set, this element gives the reader one perspective of being a software developer who uses the terminal program in his work.
My recent blog posts
After the display of skills, the listing of excerpts from my blog articles informs the reader of one activity that I do outside of my work.
Links to other websites
Finally, the last element invites the reader to get more information about me from other websites.